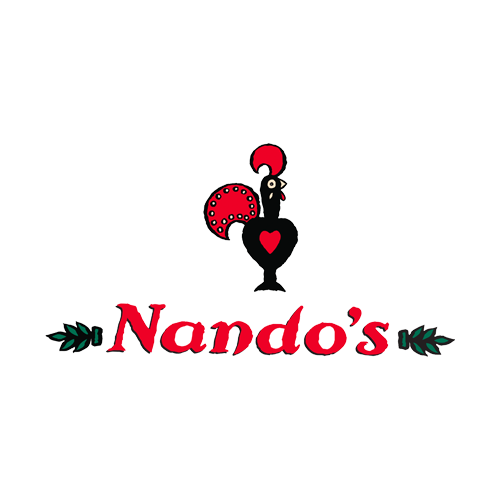 Closed until further notice.
20 years after the first test "restaurant" Nando's opened in Camden, there are now over 300 restaurants across the UK. The succulent chicken is farmed in the UK, delivered fresh, marinated for 24 hours in our legendary PERi-PERi sauce and finally grilled over an open flame to improve flavour and reduce fat content – it's addictively tasty!
We'd just like to inform you that Nando's will have an earlier closing time of 7.30pm on Monday 2 December. This is so the hardworking team can enjoy their Christmas party! The following day will be business as usual.