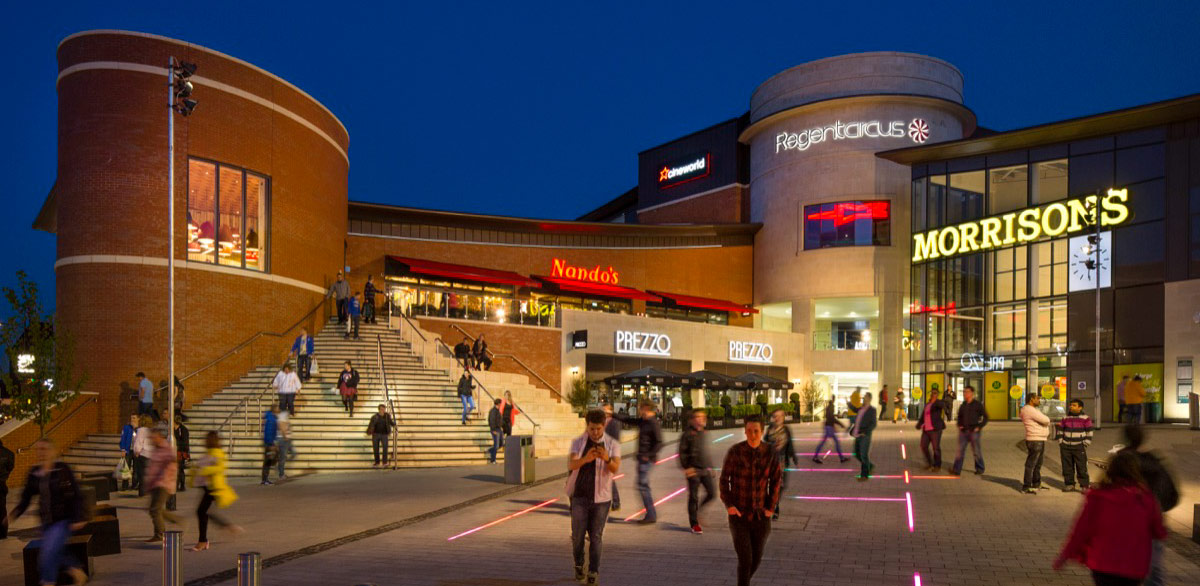 Swindon Town Centre has a great selection of high street and independent stores to explore following your Regent Circus experience. Swindon is just a 1hr train ride from London and is easily accessible from Cheltenham Spa, Chippenham and Bath so whether you're treating yourself to something new or having a day out with friends and family, why not head to the town centre for everything you need.
InSwindon BID
The vision – "To create a vibrant BID area, we can all be proud of, where businesses prosper, our communities thrive and visitors value the Swindon town centre as a destination of choice."
They work in close partnership with various organisations including Swindon Borough Council, Wiltshire Police and Swindon & Wiltshire Local Enterprise Partnership (SWLEP) to shape the town centre. InSwindon BID are entirely independent, funded by the BID business levy payers. They drive forward the BID's Business Plan and aim to put on an exciting Events Programme to bring people in to the town centre.
Switch On To Swindon
Swindon is a great place in which to live, work, invest in and visit; Switch on to Swindon is a place marketing campaign designed to highlight these strengths. The campaign will celebrate Swindon's hidden gems and symbols of change. By showing people, both inside and outside of Swindon, just how positive doing business and living here can be, we will ensure Swindon's strong economy continues to grow.
The Switch on to Swindon story book is available to download here along with infographics showing why Swindon is such an attractive investment proposition here
Local Events
As well as the regular events and campaigns at Regent Circus, there are also a number of other local events that you can get involved in!  For a full list, please click here